If you're planning a Florida vacay, try setting your sights west of the Magic Kingdom on the Panhandle's hidden gem: highway 30a in Florida. Ditch the long lines for peaceful white-sand beaches, outdoor exploration, shopping, dining, and activities for the whole family. (Sans cargo shorts and lukewarm water fountains).
WHERE IS 30A LOCATED IN FLORIDA?
The Florida 30a area marks the halfway point between Destin and Panama City on the Florida panhandle. This Florida 30a map from 30a.com outlines the area and pinpoints some of the most popular spots in 30a!
How many miles is 30a?
From beginning to end, scenic highway 30a is a 24-mile stretch of highway starting at Santa Rosa beach in the west and ending at Inlet Beach on the easternmost side.
Santa Rosa Beach Florida Location
Most businesses on the westernmost side of 30a will show up under a Santa Rosa Beach Florida 32459 address. This is the overarching area of highway 30a on Florida. Here you'll find Grayton Beach, Seaside, and Seagrove Beach. Once you pass Deer Lake, you'll enter the Watersound community, followed by Seacrest, Alys Beach, Rosemary Beach, and Inlet Beach. There are so many things to do, see, eat, and explore along this gorgeous stretch of the Emerald Coast!
WHERE TO STAY IN 30A
Watercolor Inn
34 Goldenrod Cir, Santa Rosa Beach, FL 32459
If you're looking for places to stay in 30a, look no further than the Watercolor Inn and Beach Club in Santa Rosa beach. This pristine property is located just past Grayton Beach State Park. It's surrounded by cute shops, cafes, restaurants, and perfectly manicured residential neighborhoods.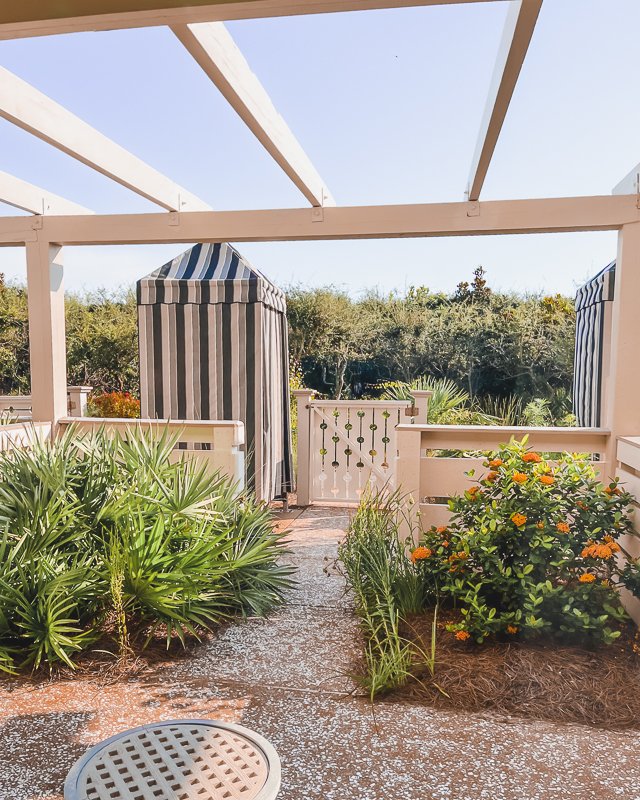 At check-in, you'll get wristbands that provide entrance to the Watercolor Inn Beach Club and pool. Right outside your backdoor sits the Watercolor Inn's private beach access. First floor rooms even have private outdoor showers for use after a long day on the beach.
As far as Santa Rosa Beach Florida resorts go, it doesn't get much better than this. The Watercolor Inn is truly an oasis in and of itself at the heart of 30a.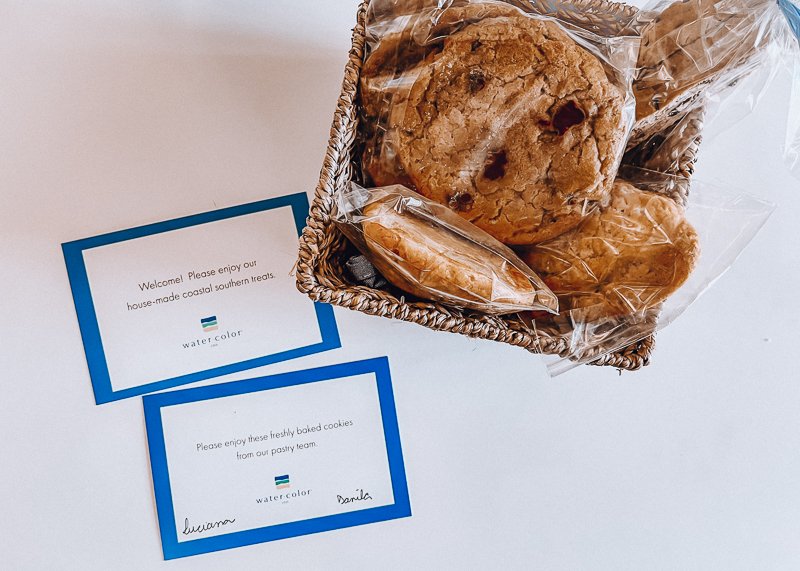 BEST AIRBNB'S IN 30A
If you're looking for more low-key or affordable places to stay in 30, check out these amazing 30a Airbnbs: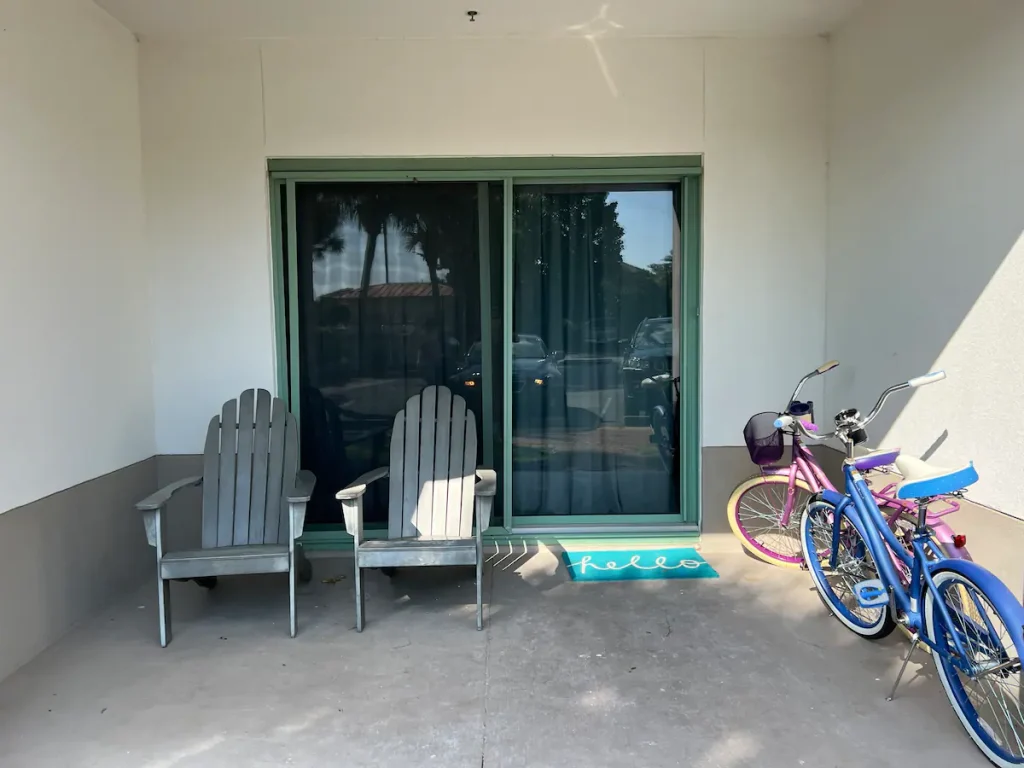 Highlights:
Beach access
Bikes
Pool & Spa
Between Rosemary & Alys Beaches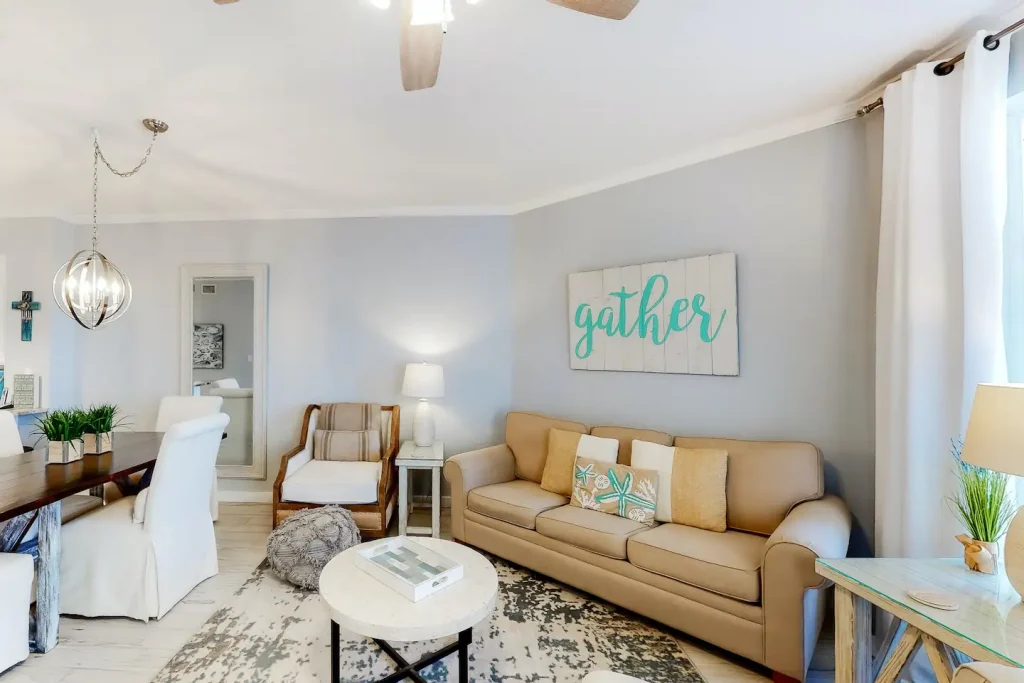 Highlights:
Fully updated
Pool & Ocean views
Sleeps up to 8
March- October reservations include beach service and bike rentals
HOW TO EXPLORE HIGHWAY 30A
By far the best way to explore 30a is by renting a bike. This stretch of highway was designated a scenic highway in 2008 and as soon as you arrive you'll see why. Biking through 30a will allow you to slow down and take in the surroundings but still see as much as possible.
If you're starting on the western end of 30a and working your way down towards Inlet Beach, there are several bike rental locations you can try:
Rideit Florida Rentals is located at 2166 W County Hwy 30A SUITE B, Santa Rosa Beach, FL 32459. Here you can reserve E-bikes, E-scooters, beach cruisers, paddleboards, and other accessories like wagons and coolers. Rideit E-bikes is family-owned and they deliver throughout the 30a area.
Pedego Bike Rentals
Pedego Bike Rentals is America's #1 Electric bike rental company with two locations in 30a. You can choose from a wide variety of city, adventure, cruiser, or specialty bikes available for rent or purchase.
Pedego Bikes Grayton Beach Location
Pedego Electric Bikes Grayton Beach is located at 39 Logan Lane Suite 8B Santa Rosa Beach, FL 32459
Pedego Bikes Near Seaside
Pedego Electric Bikes 30A is located at 174 Watercolor Way #106 Santa Rosa Beach, FL 32459.
***Note that these Pedego Bike rental outlets are closed on Sundays.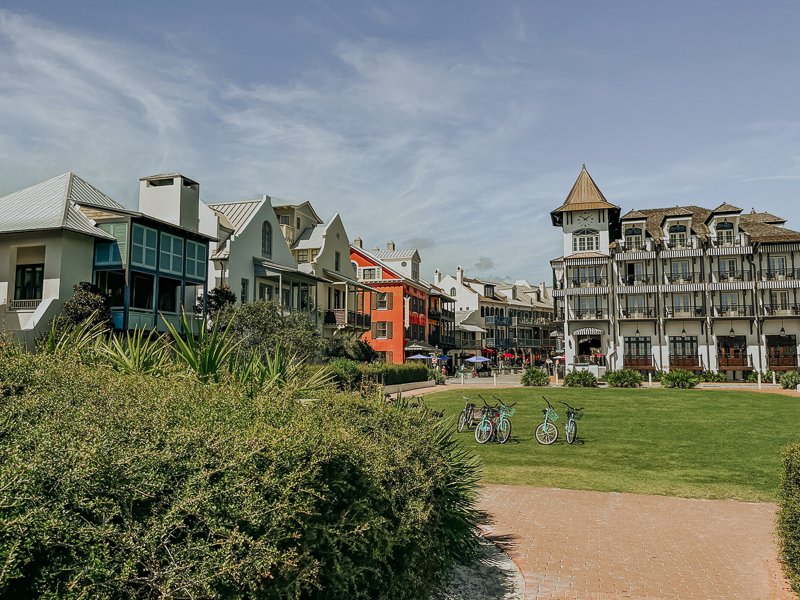 Rosemary Beach Florida Bike Rentals
If you're looking for Rosemary Beach bike rentals, check out Peddlers 30a. This women-owned Rosemary Beach bike rental outlet is located inside The Village of South Walton Beach at 10343 E County Hwy 30A #115, Panama City Beach, FL 32413. In fact, Peddlers 30a is the largest bike rental outlet along 30a. It's hard to miss their signature bright teal bikes on every corner!
BEST COFFEE SHOPS IN 30A
For a full day of exploring highway 30a in Florida, chances are you'll need to caffeinate. Try out these cute cafes that will keep you going all day.
Amavida Coffee Roasters
If you visit 30a, you're bound to come across Amavida Coffee Roasters at some point. They have brick-and-mortar locations in Rosemary Beach and Seaside, as well as an Amavida Donut Truck in Seaside Square. Ethically sourced, single-origin coffee, loose-leaf teas, and a variety of baked goods await you at their cafe locations.
Cafe Aroma
Cafe Aroma is slightly off the beaten path in Inlet Beach. You have to get back on Highway 98 to access the new Shoppes at the Inlet, which is right off the road. We stopped here for coffee, sandwiches, and donuts during our highway 30a exploration.
Beach Happy Cafe
Beach Happy Cafe is located on the opposite end of Highway 30a in Florida at 4 Watercolor Blvd S Unit101-C, Santa Rosa Beach. Not only does this cafe serve coffee, but it's also a great place for snacks and small bites in 30a. This brightly colored beach-themed cafe has a wide selection of drinks, snacks, ice cream, breakfast items, and its own branded merch.
WHERE TO SHOP IN 30A
If you're in the mood to shop, you'll definitely fulfill your retail therapy needs in 30a. There are cute boutiques and shops on every corner. I was honestly not prepared for it!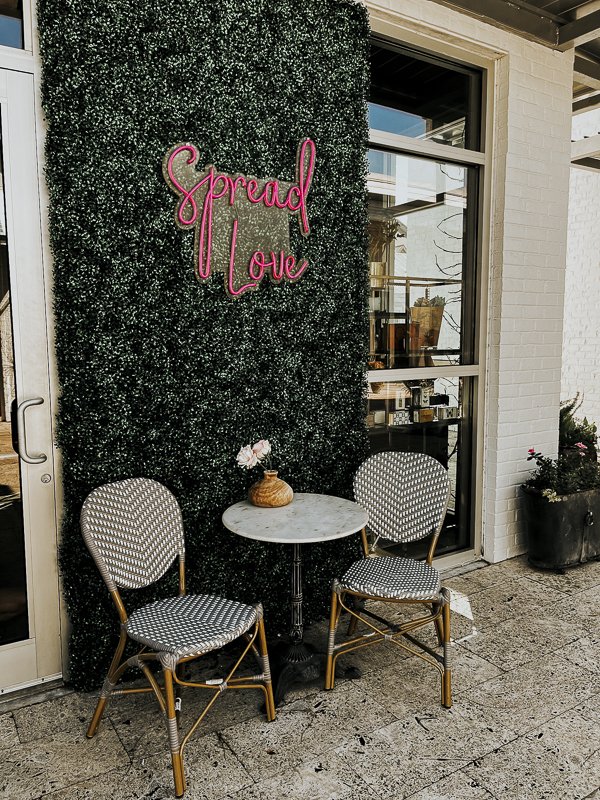 The Big Chill/ The Hub
At first I limited myself to window shopping, but I eventually caved at Yellow Fly Trading. This super cute boutique is located next to an area called The Big Chill or "The Hub" in Watersound. The Big Chill is a casual hangout area with food stalls and a big screen for watching sports. Nearby you can shop among a handful of boutiques, gift shops, and salons. This is a perfect win-win spot if you're exploring with someone who isn't in the mood to shop. (Ahem, my husband).
Rosemary Beach Farmer's Market
I wouldn't blame you if you plan your trip to 30a around The Rosemary Beach Farmer's Market schedule. The Farmer's Market is open on Sundays from 9 am – 1 pm and it's worth the visit. Stop by for produce, baked goods, and handmade items from local artisans.
Sundog Books
If you're passing by Seaside Square, break up your day at their local family-owned bookshop, Sundog Books. This relaxing bookshop has every genre you can think of, is dog-friendly, and even has a music/record shop on the second floor.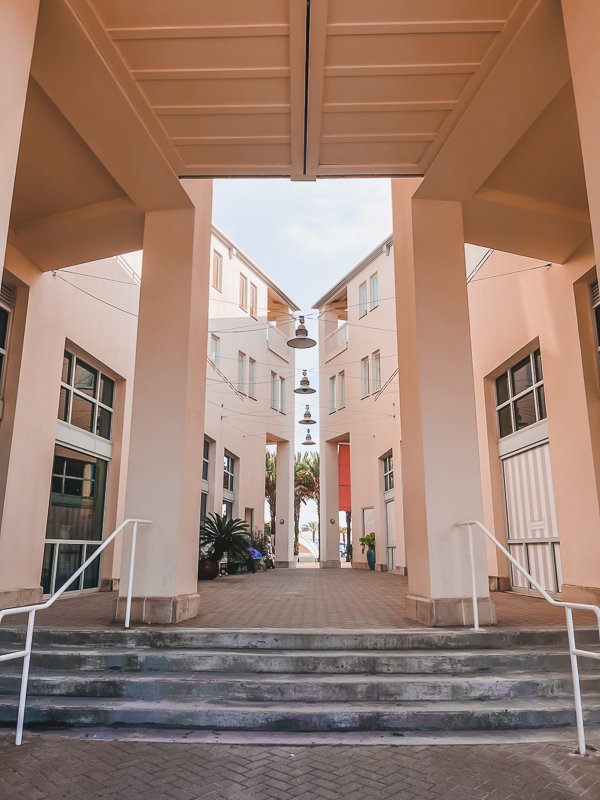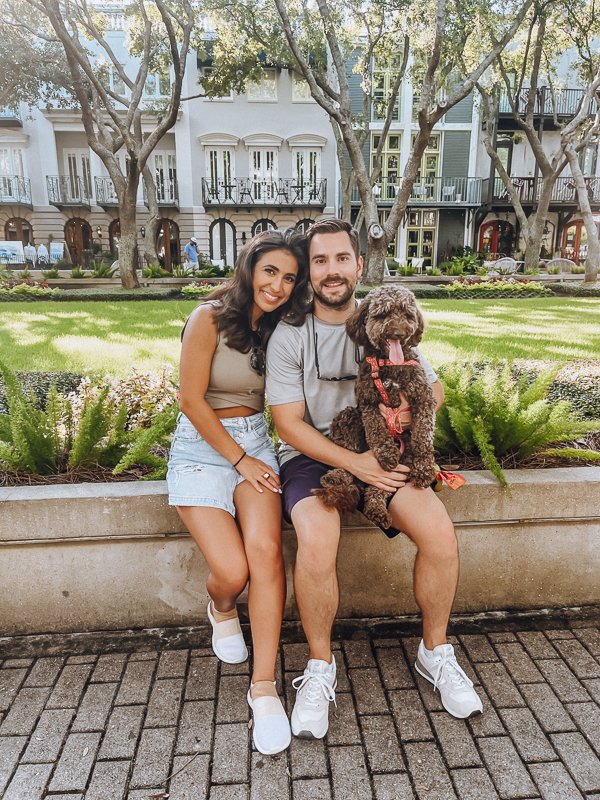 EXPLORING AND SIGHTSEEING IN 30A
The Truman Show House
The 30a area is probably best known for its debut in the 1998 movie The Truman Show. You can visit The Truman Show House in Seaside and essentially walk through the movie set as you explore the surrounding neighborhoods.
Cerulean Park
Only a seven minute walk away is the beautiful Cerulean Park, which is the perfect photo op spot.
BEST ENTERTAINMENT IN 30A
Seaside Ampitheatre
Seaside Ampitheatre is typically where you'll find the most activity in 30a. Their weekly schedule of events includes family movie screenings, local bands, and even a Saturday farmer's market.
OUTDOOR ADVENTURE IN 30A
Grayton Beach State Park
Grayton Beach State Park is the perfect spot for the outdoor enthusiast. Take the Dune Lake Trail along Western Lake for a short but beautiful walk through trees and flowers along the water. Plan the timing of your hike so you can catch a glimpse of the sunset over the lake.
CASUAL DINING IN 30A
Mr. Gyro Hero Food Truck
Mr. Gyro Hero is the highest rated food truck in the Seaside Square food trucks area. We enjoyed our meal here, but I would probably try some other local dinner spots before I would go back to this one.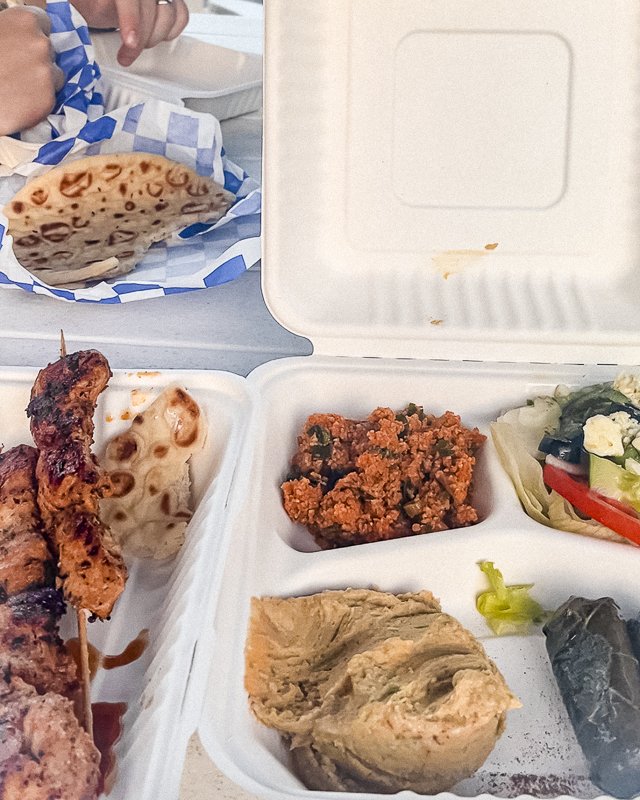 Modica Market
Instead of a sit-down meal, visit Modica Market in Seaside and grab items for a picnic lunch or dinner. They're open daily from 7 am to 6 pm year round. You can check out their weekly lunch specials in advance or head inside to grab house-made sandwiches, soups, cakes, snacks, and draft specials. Modica Market was also a featured filming spot in The Truman Show movie!
UPSCALE DINING IN 30A
Surfing Deer
Surfing Deer was recommended to me by a friend who is local to the area. I haven't had a chance to try it during my visits to 30a, but just reading the menu gives me FOMO. You can find mouthwatering southern favorites like pimento cheese hush puppies, tortilla-crusted grouper, seafood Acadiana, and banana pudding cheesecake. Honestly, they had me at truffle fries. Surfing Deer is located in Seagrove Beach.
Cafe 30a
Reservations are required at this upscale favorite in Seagrove Beach. Keep an eye on their seasonal dinner menu and make sure to taste their famous creamy grits during your visit. A couple of highlights from their website:
$6 'Tini Night every Tuesday and Thursday—lasts all night at the bar!
BOGO Half-Off Entrees from 4:30 – 5 p.m. for dine-in orders only. Order Must Be In the Kitchen Before 5:15 pm.
Cuvee 30a
Not to be confused with Cafe 30a, Cuvee 30a is located in Rosemary beach on the other side of highway 98. If you're dining with a group or celebrating a special occasion, check out the Chef's Table reservation option. Experience the ultimate VIP dining experience with up to five people courtesy of Chef Tim Creehan.
The King Crab on the half shell is *chef's kiss*.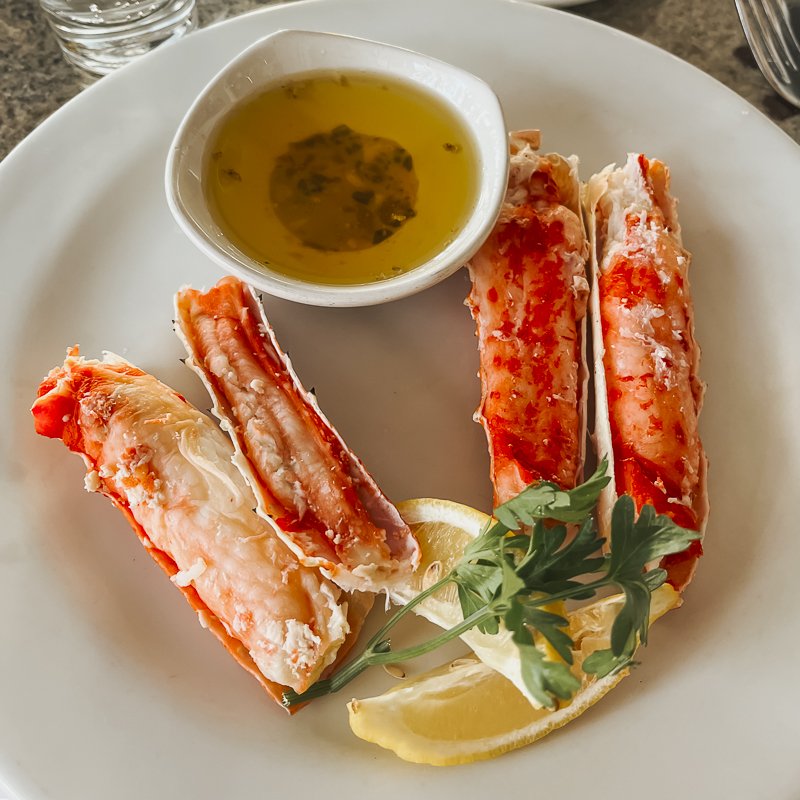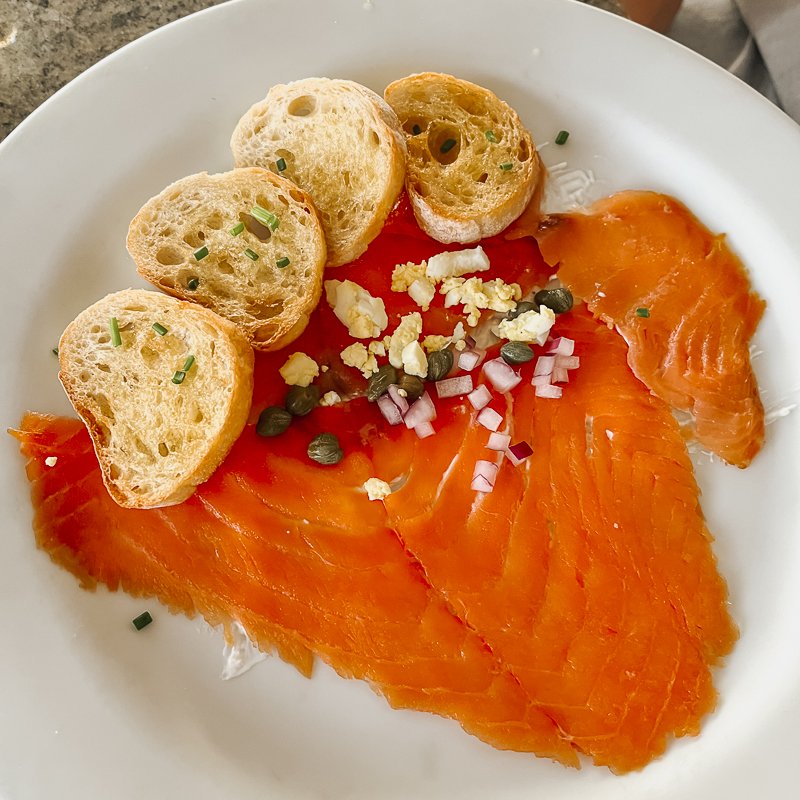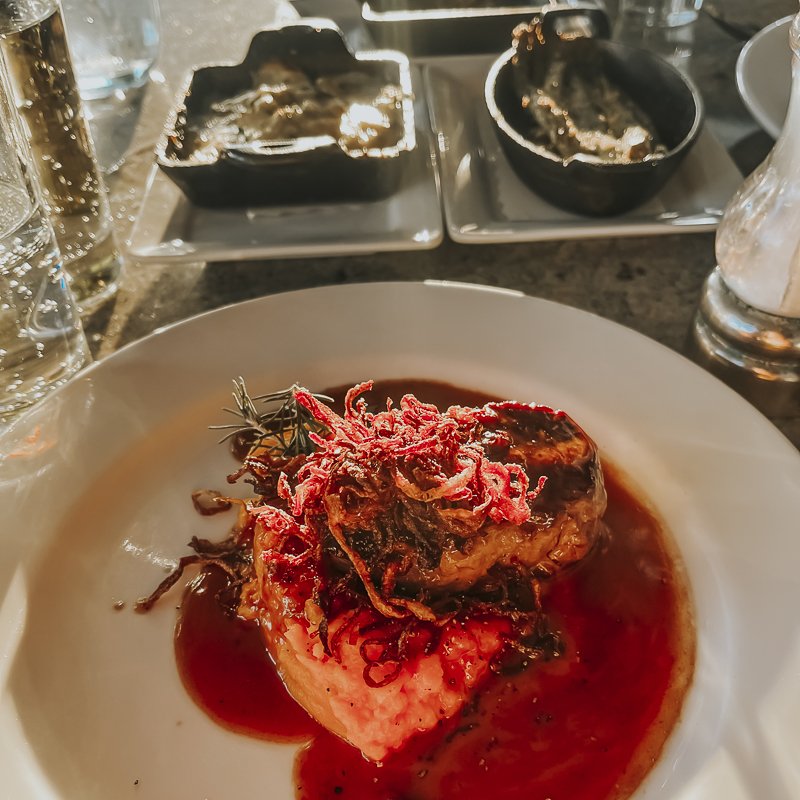 WHERE TO DRINK IN 30A
The Red Bar
The Red Bar opened on Super Bowl Sunday in 1995. Since then, it has become a beloved institution in the Grayton Beach community. The Red Bar celebrates almost every holiday you can think of and hosts a live Jazz band every night during dinner.
Cuvee 30a
This upscale culinary experience deserves a second honorable mention in this category solely for its award-winning wine list. Cuvee 30a boasts a world-class wine list, which was awarded 30a's only Wine Spectator Best of Award of Excellence. If you're a wine aficionado, plan to book one of Cuvee 30a's monthly wine dinners.
The Pearl Hotel Havana Beach Rooftop
Head up to the Havana Beach Rooftop at the Pearl Hotel in Rosemary Beach for a full bar and extensive wine selection. They have bistro style seating, cabanas, and several fire pits.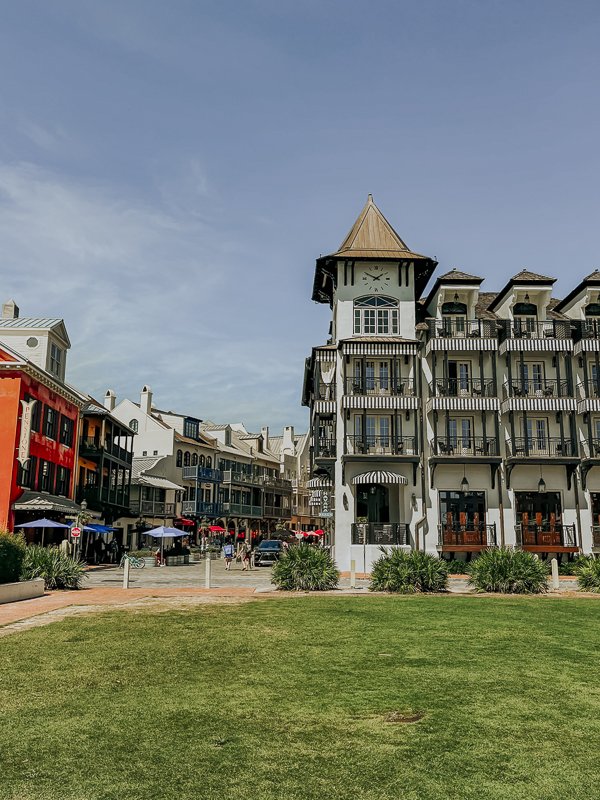 I could keep going, but I think this blog already beats the record for longest post on my site. Basically, there's a lot to do in 30a! It only takes one visit to this beautiful stretch of the Emerald Coast to fall in love with the 30a life. Once you visit highway 30a in Florida, I promise you'll quickly forget the long lines, obnoxious crowds, and kitschy souvenirs awaiting you at Disney World.
Have you ever visited highway 30A in Florida? If so, drop your favorite small business below so I can add them to my list for our next visit!