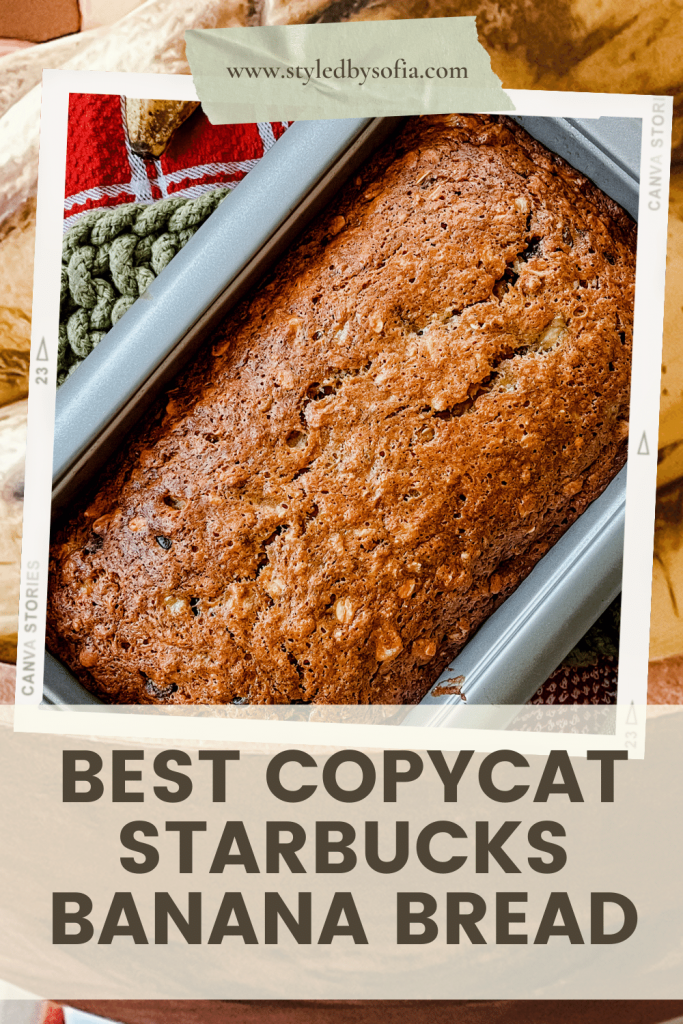 Did I go overboard with the chocolate chips on this one? Maybe. But with or without the added sweetness, this moist, flavorful, healthy banana bread is oh so good but won't leave you feeling like you just ate dessert for breakfast. Even with as many chocolate chips as I added. Hey, they were dark chocolate!
I know what you're probably thinking, "…Starbucks doesn't put chocolate in their banana bread." In the wise words of Christina Perri, 'I'm only human.' I will find any way to incorporate chocolate into something if possible. If you're really craving the "true" Starbucks copy at home, sub the chocolate out for pecans and sprinkle the walnuts pieces on top right before baking. And of course, always serve it warm.
What Makes this A Healthier Alternative
I'm not sure about the Starbucks version, but I love that this healthy copycat recipe is completely dairy-free. I gave up eating lactose three and a half years ago but I love baking. Sadly those two things don't usually go hand in hand. Finding solid dairy-free substitute ingredients that are on par with the originals is not always easy. Sometimes you just can't make it work but that doesn't stop me from trying!
Here are the main substitutes I made in this recipe that boost the health factor:
Coconut oil in place of canola oil

Rolled oats in place of half the flour

Almond milk in place of buttermilk or 2% milk
Another potential substitute I imagine would taste great is organic applesauce in place of half— or all— of the sugar content. This would reduce the sweetness factor considerably but you could add in healthy semi-sweet chocolate chips with a higher cocoa content like I did to balance it out while still avoiding super processed sugars.
If you do experiment with the applesauce option, just note that you may have to compensate for the lost dry ingredients. Mix the applesauce in during the wet ingredients step. To the dry ingredients, add ½ cup additional rolled oats or flour as a binding agent to help ensure the batter isn't too runny.
A Few Baking Pointers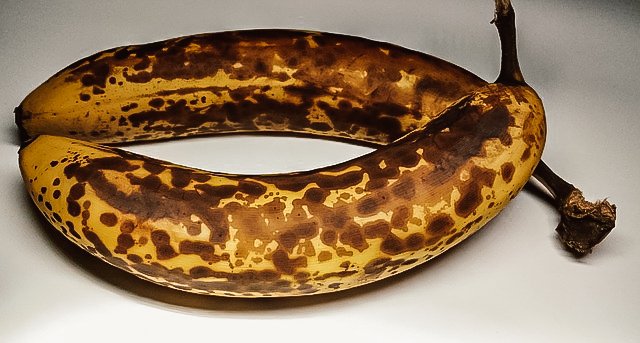 I used 3 overripe medium-sized bananas for this. You can tell if your bananas are overripe by the brown color of the peel. You don't want them so far gone that they've turned black because then they are just a MESS to deal with (and the flavor isn't great) but they should be slightly mushy.
I have experimented with and altered this banana bread recipe to reach the ultimate level of moisture, texture, and hold. I can't stand when any type of loaf bread just falls apart when you pick it up. That's what I love about the Starbucks version. It's so great for an on-the-go breakfast because you can just tear off chunks and eat it straight from the bag without it getting all crumbly and gross.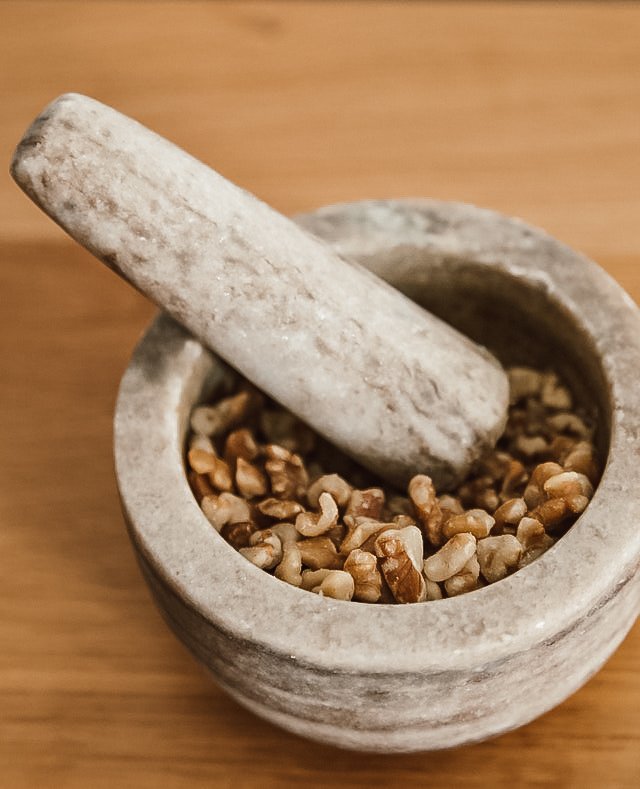 Be careful not to add too many chunky fillings or else you'll ruin the integrity of this loaf. Resist the urge to dump a whole bag of chocolate chips into this. Be better than me. One cup of walnuts and/or pecans is all you need. If you want to add more nuts I would recommend using a mortar & pestle or pulsing them in the food processor for 10-15 seconds prior to folding them into the batter. The smaller, lighter pieces will be distributed more evenly throughout the bake. You can use this method for chocolate chunks as well!
This came out beautifully golden brown on top and just the slightest bit crispy on the outer edges. If you're not into that, shave 5-10 minutes off the bake time and make sure to check on it periodically with a toothpick inserted in the center.
Delicious Healthy Copycat Starbucks Banana Bread
Moist, slightly textured, flavorful, and delicious. Everything that banana bread should be. Perfect as an on-the-go breakfast treat or go crazy and have it for dessert. Best served with a side of the blackest black coffee and a little drizzle of honey.
Ingredients
Dry Ingredients
1 ½

Cups

Flour

½

Cup

Rolled Oats

(not instant)

½

Cup

White Sugar

½

Cup

Packed Brown Sugar

1

tsp

Baking Soda

¼

tsp

Salt

2

tsp

Cinnamon

1

tsp

Nutmeg
Wet Ingredients
1

Egg

½

Cup

Coconut Oil (melted)

You can also use 6 Tbsp of dairy-free butter

2

Tbsp

Almond Milk or Oat Milk

½

tsp

Vanilla

3

Bananas

Mashed
Fillings
1

Cup

Chopped Walnuts

1

Cup

Chocolate Chips or Chunks

semi-sweet
Instructions
Preheat oven to 350 degrees.

Get out two medium-sized mixing bowls and whisk.

In one bowl, whisk together the dry ingredients (flour, oats, both sugars, baking soda, salt, cinnamon, nutmeg) and set aside.

In the other bowl, mash 3 bananas. Mix in the other wet ingredients (egg, coconut oil, almond milk, vanilla).

Slowly add the dry ingredients to the wet and mix until just combined. Fold in finely chopped walnuts and chocolate chips if desired.

Pour into a greased loaf pan and bake for 50-55 minutes or until toothpick inserted in center comes out clean. You can put foil over the top to prevent further browning if the loaf isn't quite done at the 50 minute mark.

Wait for loaf to cool slightly before turning out onto cutting board for serving.
Let me know if you made this recipe and if you liked it! And of course, I love to hear how you put your own special twist on it. Feedback, comments, ideas, thoughts, and questions—throw them all in the comments! Don't forget to use the hashtag #styledbysofia and tag me in your photos too!