This one tool will be your online shopping BFF.
As of right now, I don't have a TikTok. So, my ride-or-die-day-one, being the dutiful best friend she is, keeps me updated by sending me TikToks she thinks I'll like. A couple of weeks ago she sent me a link to this girl talking about a website full of luxury skincare dupes. I immediately thought (1) this is too good to be true, and (2) this is too good not to share. Thus, the idea for this post was born. Thanks, bae.
To splurge on Luxury Skincare or not? That is the question.
The beauty industry is a $511 billion dollar industry. To be honest it's hard to comprehend one billion dollars, let alone 511 billion. To say there are no shortages of skincare, makeup, and hair care products out there and we're all hard-pressed to know which ones work vs. which don't is quite possibly the understatement of the year. But I digress. Now that we can all agree we're sufficiently overwhelmed trying to navigate which products are right for us, let's talk about the real issue. There are just way. too. many. products.
You've probably reached the same conclusion I have. Some of these products are exactly the same, minus one or two ingredients. Then you try one that is so clearly an attempted luxury skincare dupe of a better-known product and they totally miss the mark. And let's face it, a brand you love might have one absolutely incredible product and other products in the same line are just straight bleh. So it's not really about the brand either (says the marketer), which makes our product hunt even tougher to nail down. Not to sound cliche, but at the end of the day, it really is what's on the inside that counts.
Let's Talk Skincare Ingredients
I'm about to share a secret with you that isn't necessarily foolproof but is darn sure to get you MUCH closer to figuring out which of the most popular luxury skincare products on the market are the real deal. The ones which are actually worth the splurge (and which aren't) because, despite the endless supply of product dupes, they truly are one of a kind.
The secret is skinskoolbeauty.com's Skincare Compare Database. The ultimate ingredient comparison database features the latest and greatest skincare products available on the market today. It houses a staggering 30,000+ skincare, makeup, and haircare products. The Skincare Compare database can immediately tell you how closely two different products' ingredient lists overlap based on a percentage ranking system. It will read and compare your favorite luxury skincare, makeup, or haircare products against thousands of other products on the market and then, BAM. Once similar products are found, you have your pick of potential dupes. Now it's up to you to decide how close is close enough for products to be considered viable luxury skincare dupes based on real data.

Choosing Luxury Skincare Dupes
Personally, I'm choosing to be slightly more skeptical of anything less than a 70% match at this point, but that's just me. Does that mean I'm not planning to try the 65% match, $30 Dr. Denese New York dupe for the $900 3Lab Super Cream moisturizer? Absolutely not. When I can honestly say something is priced 30 TIMES less and not be exaggerating, I call that a steal.
When I first landed on Skinskool Beauty some of the top luxury skincare brand names jumped out at me right away. I'm talking brands like La Mer, Sisely, Natura Bissē, and recent buzzworthy brands like Dr. Barbara Sturm. It's shocking to see how many of the timeless, holy grail products like the Skinceuticals Phloretin CF have viable and affordable dupes.
The proof is in the pudding (*ahem, Moisturizer)
If that isn't enough to intrigue you, listen to this. Skinskool conducted an experiment called Beauty Blinds in which they stripped away any recognizable packaging and mailed off two different products to be tested by users for 14 days. In the experiment, users had to test both products on either side of their face and check in 3 times with feedback. At the end of the blind experiment, 55% of users reported a preference for Product A, and 45% preferred product B. What were the two products?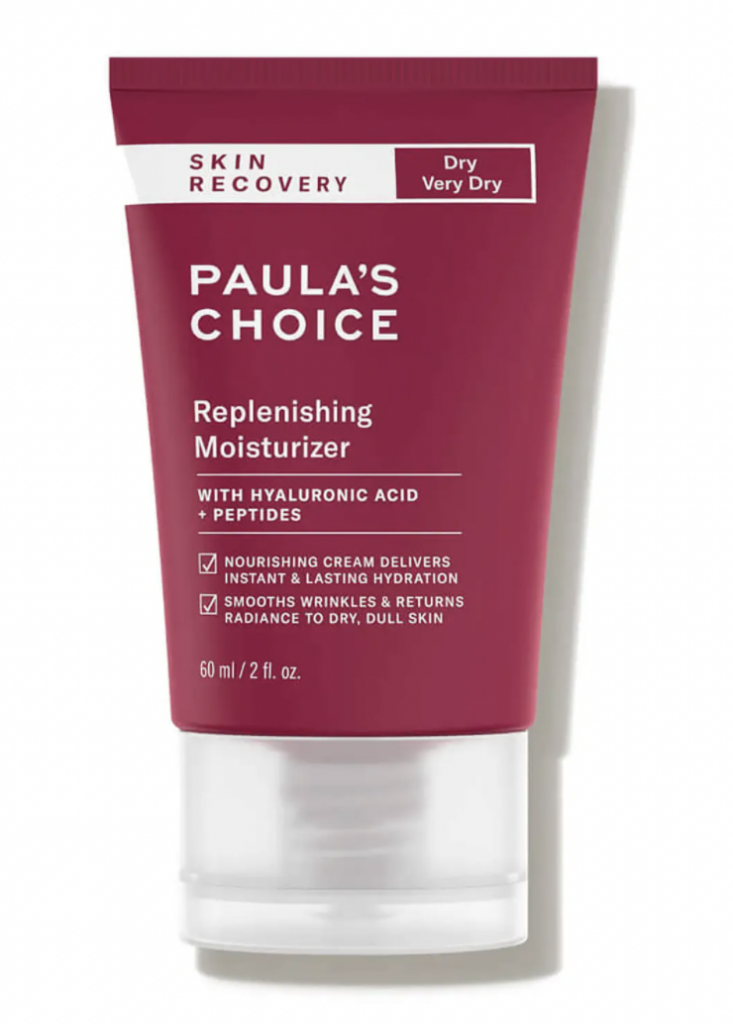 Product A: Paula's Choice Skin Recovery Replenishing Moisturizer ($31)
Product B: Charlotte Tilbury Magic Cream ($100)
Skinskool Beauty reports a 79% match score for these two products. I am the biggest Charlotte Tilbury fan but this BLEW my mind. Hearing this from a marketing major might seem ironic but I am so fascinated by the psychology behind buying decisions. Sometimes all it takes is prettier, luxury packaging to affect how we purchase skincare products.
Admittedly, some products out there are just one of a kind. There's even heated debate surrounding whether or not attempted dupes come close. I'm obviously talking about Creme de La Mer ($190). But in all seriousness, if you know of any luxury skincare dupes for this, drop them in the comments!
Switching to Luxury Skincare Dupes
I've had to restrain myself since discovering Skinskool beauty, but being in the industry, I look at it almost every day. I can confidently tell you my first Skinskool approved dupe purchase will be the Paula's Choice moisturizer dupe for Charlotte's Magic Cream. The CT Magic Cream is a front runner in my bridal skincare prep lineup and it's definitely a crowd-pleaser but… I also wouldn't mind having a 70% cheaper alternative. Can I get a 'yes and amen'?
What products are you planning to add to your coveted skincare shelf? I would recommend bookmarking this blog + skinskoolbeauty.com so you remember to check for dupes before splurging on your $500 Sephora cart. We've all been there.
Share your new #shelfie with me using #styledbysofia. Happy *discounted* shopping 🙂
XOXO—
Sofia