The Ultimate Moving States Checklist
When you're moving across state lines there are several things you need to prepare for that differ from a local move. When I was researching our recent move from New Bern, NC to Gulf Breeze, FL I put together the ultimate moving states checklist so Parker and I had something to reference. I hope this is helpful for your upcoming move!
What to Do Before You Move
Create Your Own Moving States Checklist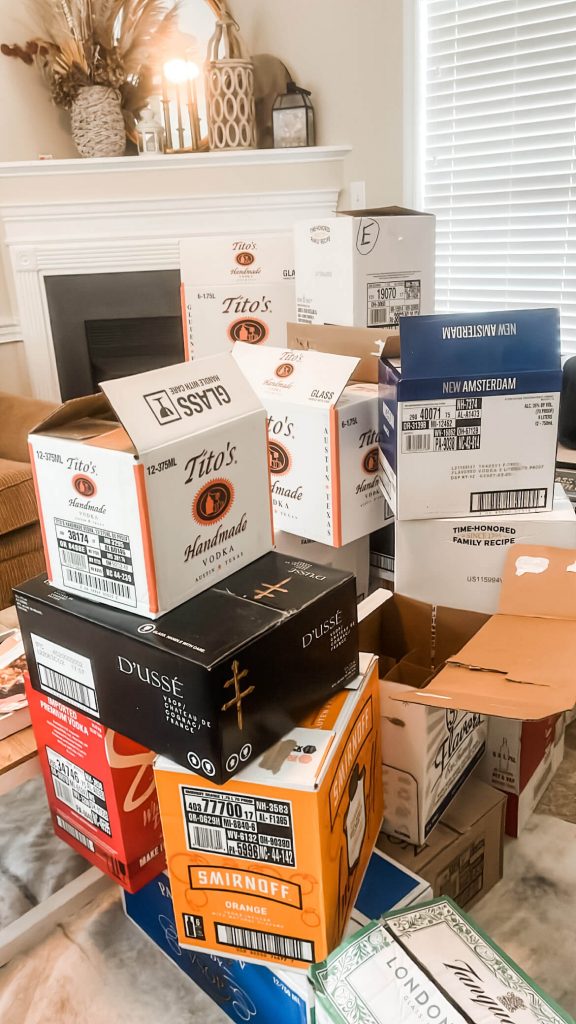 There are a million and one things that need to be done if you're moving out of state. Creating a moving out checklist is essential so you don't forget important items. I use the list app on my phone, which helps me categorize everything easily. Here are a few separate lists you might want to consider:
Pre-move checklist
Packing List
Moving Day checklist
Post-move checklist
Keep reading for some of the major items you need on your moving states checklist!
Sell or Rent Your Current Home
If you don't currently own a home, skip to Buying vs. Renting.
If you currently own the property you live in, there are more logistics involved with moving states. First, you'll need to decide if you're selling your property or renting it out when you move. There are definite advantages to either option depending on what the real estate and rental market look like in your area.
In our case, we decided to hold onto our property in North Carolina and hire a property manager to help us rent it long-term. We don't anticipate our move to be more than a year so we wanted a place to fall back on in our home state.
We contacted several property managers in our area and asked them a series of questions about how they work. Then we planned a walkthrough with the company we liked the most and talked about their fee as well as the services they offer. On average we found that most property managers charge around 10-15% of your monthly rental income.
Buying vs. Renting
If you decide to purchase a property in your new state, you'll most likely need to go through a loan pre-approval process. If you're certain you're buying, or even fairly confident, it's smart to begin the pre-approval process immediately. Don't wait to get pre-approved until you find a place. Chances are you'll lose the opportunity to someone who is already preapproved and therefore more reliable in the eyes of the seller. Plus, it's one of the first things a realtor will ask you during your house hunt.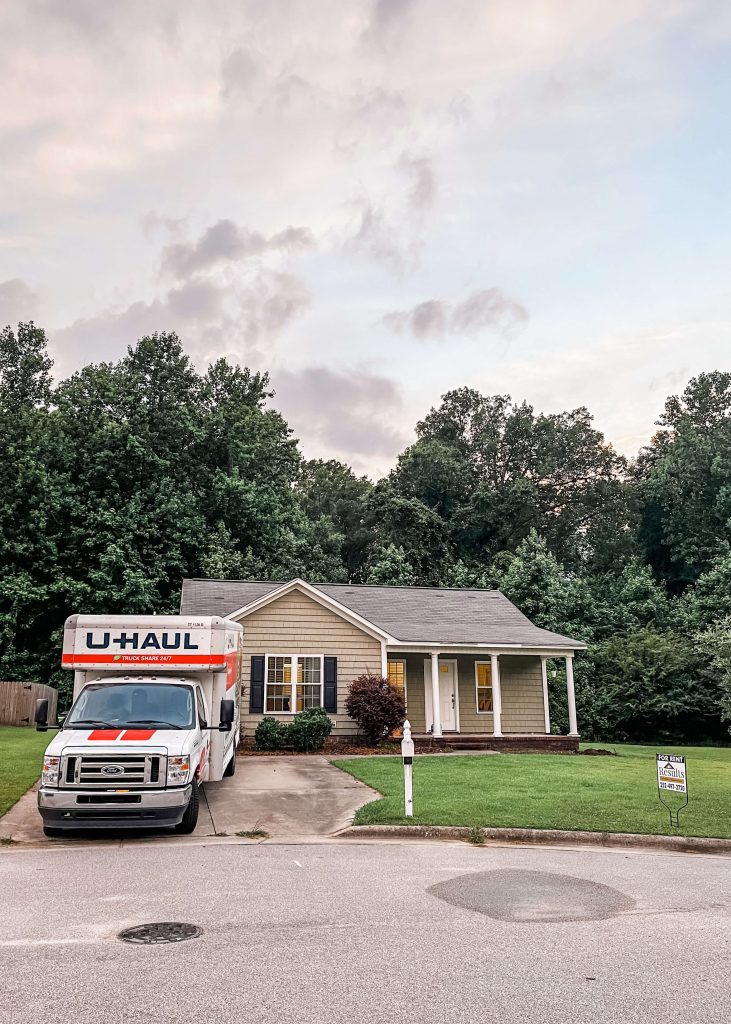 We used Guaranteed Rate for the pre-approval process on our first home. The process ran smoothly and the reps were very helpful so we decided to go with one of their local branches in Fort Walton Beach as well. They were extremely responsive on both occasions.
Getting in touch with local real estate agents who can share new listings with you is a great way to take some stress out of the home buying process. Interview a few agents to get a feel for how they work. It's a good idea to chat with someone over the phone or on a video call to see if it's a good fit. Finding a good agent is not the time to take shortcuts. We learned our lesson the hard way by working with a bad realtor during our first home purchase. Let's just say our agent wasn't thorough and it cost us repair expenses that most likely could have been negotiated or completely avoided during the sale.
Rental Search Checklist
Even though we went through the pre-approval process, ultimately we ended up signing a 12-month lease for a townhouse in Gulf Breeze. Before we visited Florida, we were convinced we would live in Fort Walton Beach. After visiting the neighborhoods we had searched online, we completely changed our minds. It's super important to see the location in person if you can! We met our landlord for a tour and signed the lease on site because we had done our research in advance.
If you're planning on renting, keep in mind that you'll need to budget for application fees. Do your due diligence and call around to double-check that units are available in your desired location before applying.
Here are 12 questions to guide your rental search: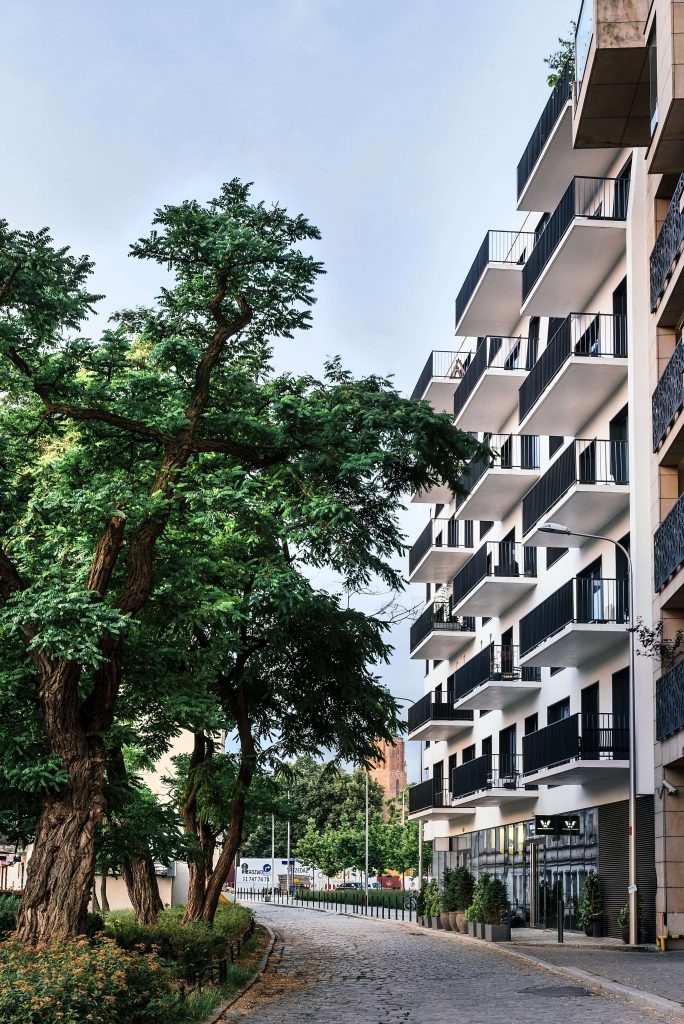 What type of living space do you prefer? (Apartmemt complex, House, Condo, Townhome)
How many bedrooms do you need?
How many bathrooms do you need?
How many parking spaces do you need? Do you need a garage?
Do you have a pet? Is there an upfront pet deposit or monthly pet fee?
What is your monthly budget? Do you need to budget for HOA fees?
Do you need to be walking distance from groceries or shopping?
How long are you willing to commute to work?
How long are the lease contract options?
Do you need a full or partially furnished space?
Do you need to be on the first level?
Do you need a fenced yard or outdoor space?
What amenities are included? Do you have to bring your own washer and dryer units?
Do you have to pay for lawn maintenance?
We went through Zillow for our rental application. It's only $29 and you can reuse the same application for 30 days if you don't get the first place you apply to.
Hiring Movers or Moving Yourself
One of your biggest expenses aside from buying or renting will be physical moving costs. The cost of hiring professional movers can quickly add up while renting a Uhaul and making the trek on your own will be your least expensive, but most involved option.
If you're moving because of a job, first check if they will cover the cost of your move. Oftentimes you can negotiate certain expenses into your contract and best case scenario they will cover the entirety of your moving costs. Worst case, if their budget isn't going to cover your move, see if you can get creative with your negotiation. They may agree to increase your sign-on bonus to alleviate some of the cost up front.
Moving costs to discuss with your employer:
Cost of airfare to your new state
Cost of hiring movers
Cost of moving a car
Cost of apartment application fees
Cost of scouting trip prior to move
Per diems for meals during scouting trip
Cost of Uhaul rental if moving yourself
Temporary housing during your house hunt
Cost of mileage & gas if you are personally transporting your car
If you're planning to hire movers, check out this list of top-rated long-distance movers. Here you can easily compare ratings, pricing, and consumer reviews, and quickly request quotes from multiple companies at once.
Purging Your Closets and Storage Spaces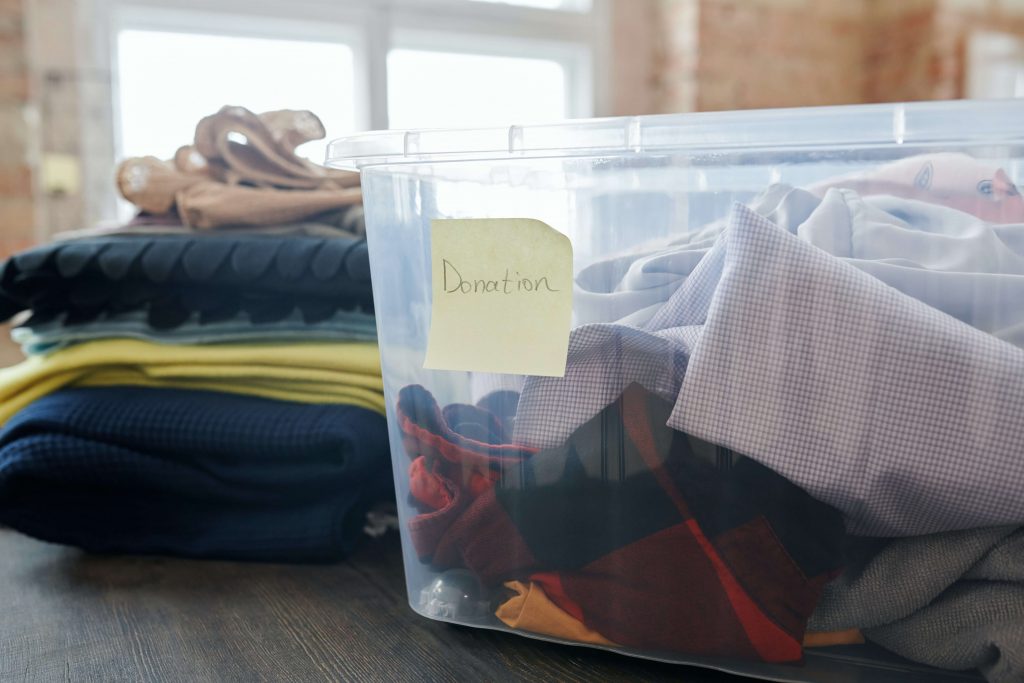 Trust me on this: your moving states checklist wouldn't be complete without this crucial step. Whenever I move, I always purge my closets and storage spaces before packing. Whatever you do, don't bother moving things you think you'll eventually donate or sell. You will most likely regret it and wish you hadn't gone through the trouble! ThredUp is a great way to make a few bucks on old clothes you don't wear. You can request a clean out kit, ship your gently used clothes directly to them, and they will consign them for you. You can cash out directly on the app and ThredUp will donate whatever doesn't sell.
Try selling household items on Facebook Marketplace, Ebay, Craiglist, or Offer Up. Salvation Army and Goodwill are usually packed with donations so consider giving items to a local women's shelter or church distribution instead. Before we packed up, I sold our couch, a trunk, a desk, an area rug, and boxes of clothes to lighten the load.
Moving DIY
This will be my ninth time moving (not counting all the times I've helped friends move), so at this point, I'd call myself somewhat of an expert. The thought of packing up our house, renting it out, and moving three states away to another time zone just meant a few more things on my to-do list. LOL.
If you've moved before and want to keep costs low, moving yourself could be a great option. We decided to move ourselves down to FL to save on moving costs. It helps if you are a super efficient packer and an experienced mover.
Renting a Moving Truck
Depending on how much stuff you have, you'll most likely need to rent some sort of storage transportation to your new state. We went with a 20' Uhaul. For reference, we were moving from a 1 story, 3 bedroom, 2 bathroom house into a 2 story, 2 bed, 1.5 bath apartment with similar square footage.
Find A Job or Workspace
If you need to find a job in your new state, start setting up interviews from home so you can connect with employers once you relocate. You may be able to interview remotely and lock down a job before you even move.
If you work remotely, check out local coworking spaces in your new city. This is a great way to meet people and connect with your new community. Try searching via www.coworker.com to find flexible office space anywhere in the world..
After the Move
Take Photos of Your New Residence
Taking photos should be high up on your moving states checklist. Obviously, to share with friends and family, but also because you probably want your security deposit back. If you're renting, make sure to take photos of your new place before bringing in boxes and furniture. You'll need to return everything the way you found it when your lease ends or risk losing your deposit. Create a separate album on your phone with apartment photos so they're easy to find at move out.
Get the Locks Changed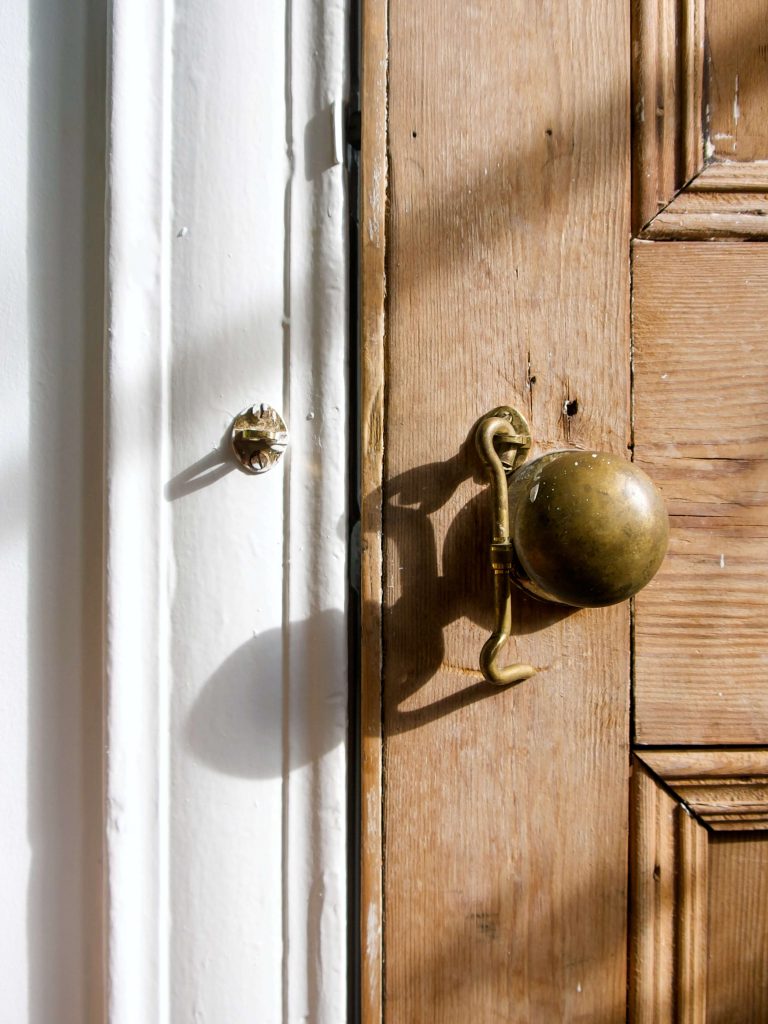 If your landlord didn't schedule new locks for installation prior to your move in, ask if that can be completed soon after. Alternatively, ask your landlord if changing the locks is something they can approve if they are not taking care of it. You have no idea if the previous tenant made extra keys they didn't return, or if friends or neighbor have spare keys you don't know about. It's always smart to get the locks changed so you're not unexpectedly dealing with unwelcome visitors.
Change Your Address
As soon as you've nailed down your housing, make sure to submit a change of address form through USPS. This is a simple and straightforward process that only takes a couple of minutes. There is a small fee of $1.10 to confirm your identity and process the change. Make sure to read up on the specifics of a temporary versus a permanent change of address.
Get A New Driver's License
Ugh. I know. Unfortunately, you will need a new driver's license if you're moving across state lines. But instead of dreading a trip to the DMV, at least there's a bright side. You can FINALLY get rid of the super unflattering license photo you've had for 10 years!!! Praise!!! Or maybe that's just me? Try and get this one over with as soon as you can after relocating. You'll need to provide proof of residency at your appointment so make sure to check on your new state's requirements.
Examples of residency documentation:
Deed, mortgage, payment booklet, or rental agreement
State vehicle registration or title
Utility bill or hookup/work order
Mail from financial institutions, including checking, savings, or investment account statements
State Voter Registration Card
Automobile insurance policy or bill
If you reside with someone, provide proof of their residential address along with a notarized Certification of Address form
Register Your Car & Update Insurance
Along with a new Driver's License, you'll need to register your car as well. You may want to shop for a new auto insurance policy while you're at it. It's pretty simple to transfer locations with your current insurer, but some insurers have cheaper policies depending on location so it's smart to compare rates in your new area. Value Penguin is a super helpful site for comparing auto, home, and health insurance rates.
Change Your Voter Registration
Changing your voter registration is quick and easy. Visit feelgoodaction.org to find out how to vote in your state and check or update your registration status.
Find New Medical Practices
I waited over a year to find a doctor in New Bern. Two weeks after I finally scheduled my new patient appointment, I found out we would be moving a month later so I just canceled. Needless to say, one of the first things I researched in Gulf Breeze was general practitioners. This should be high on your moving states checklist since it's likely you won't be able to snag a new patient appointment right away. This goes for doctors, dentists, dermatologists, and any other medical practices that you visit. Usually, you can find practices nearby through your insurance provider's website.
Meet Your New Neighbors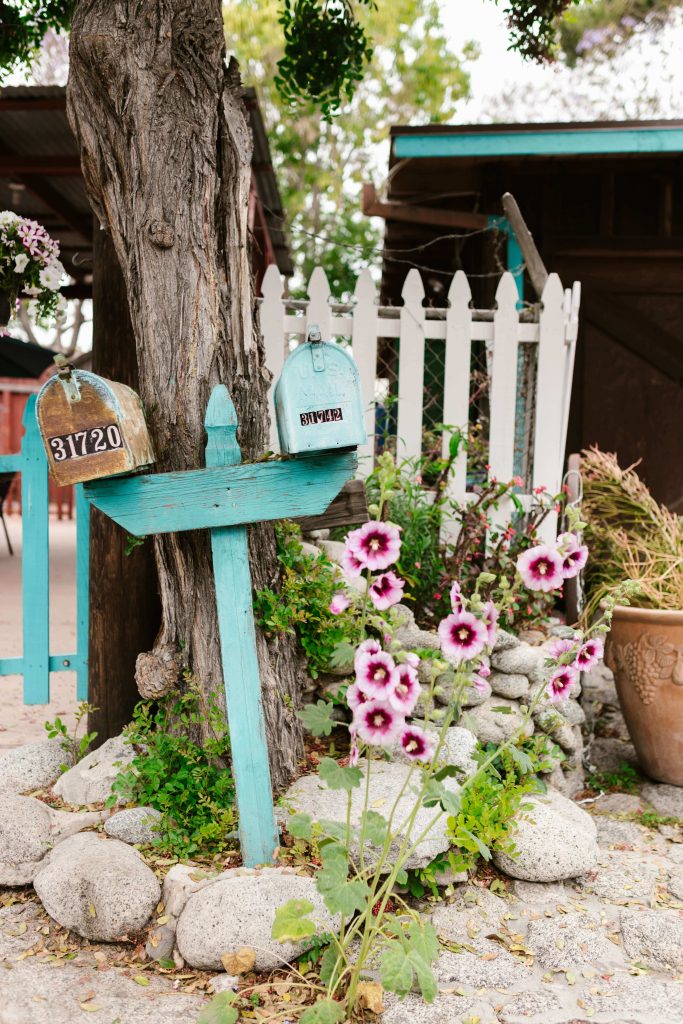 This one might not seem as obvious, but meeting your new neighbors (even before you move in) can make a huge difference in your moving experience. Especially if you don't have family or friends in the area, having a friendly neighbor is something you'll never take for granted. You never know when you'll need someone to let your dog out, water your plants, hold onto a spare key, or grab your mail when you're out of town. You may even make a lifelong friend in the process!
Get to Know Your New State!
The most exciting part of moving to a new state is getting to know your surroundings. Make sure to check out small businesses, new restaurants, landmarks, local museums, and other spots that make your new home unique. The more you explore, the more places you can bring friends and family when they come to check out your new crib 🙂
I'd love to hear more about your experience moving across state lines. Tell me about it in the comments so we can swap stories!