Shopping for clean beauty and clean makeup products can be a confusing and overwhelming thing if you're not sure what you're looking for. In my post about How to Shop For Clean Makeup Products Online, I talked about some of the best resources to reference when searching for clean products. Below I'm listing 7 amazing clean beauty products and brands—most that I've tried and some that I'm planning to try ASAP!
Clean Skincare and Prep
Rooted Beauty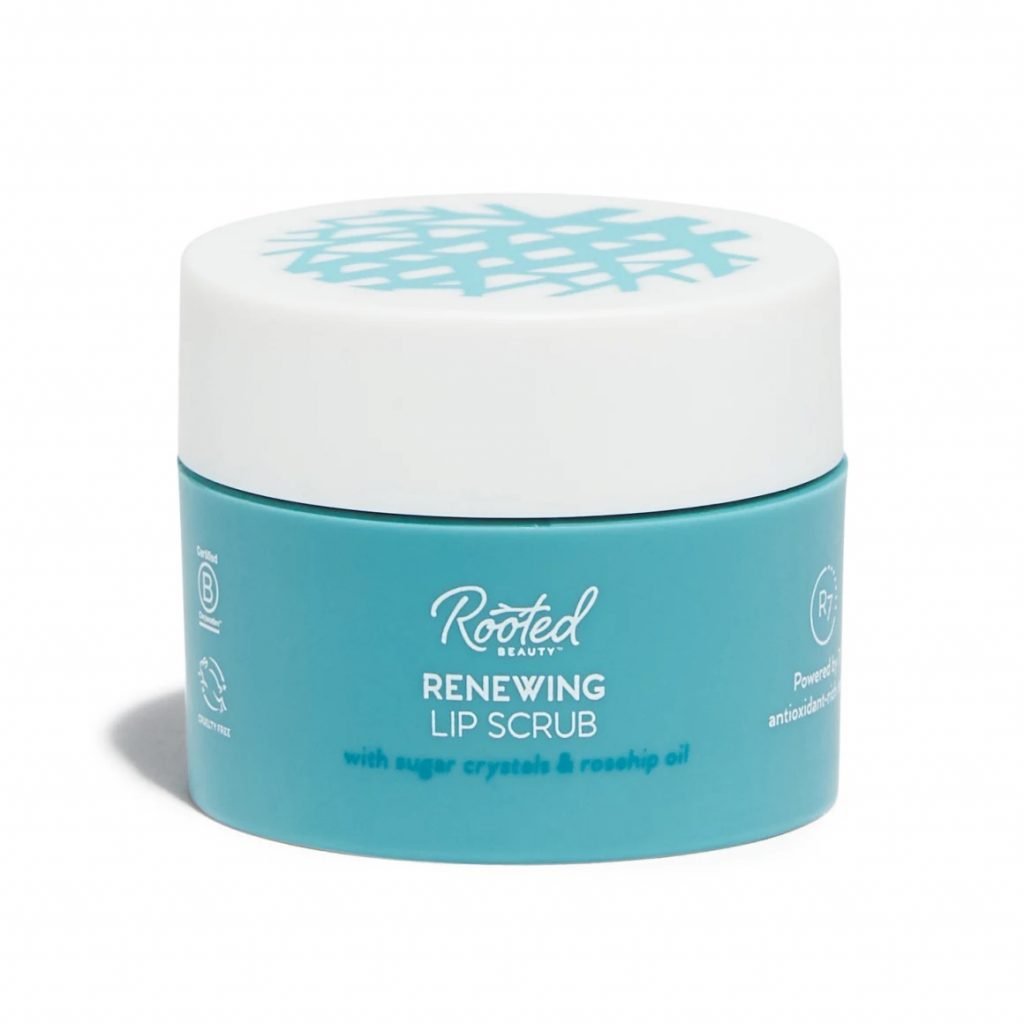 I first discovered this product on Grove Collaborative and it's now a staple in my makeup kit. I don't always wear lipstick but when I do this is essential to prep my lips for a smooth lipstick application. The main ingredients are sugar, coconut oil, sunflower seed oil, and beeswax. I apply it right after cleansing my face and rub it onto my lips in a circular motion to scrub off any dead or dry skin. This can also double as a lip mask if you leave it on for a few minutes before removing it with warm water.
Live Tinted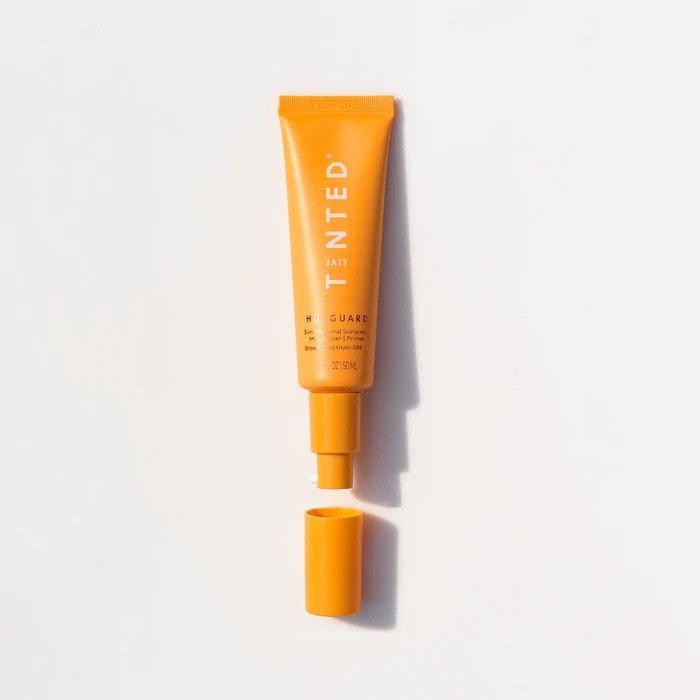 Hueguard 3-in-1 Broad Spectrum Mineral SPF 30 Primer
If you have darker skin and issues with hyperpigmentation, run, don't walk, to grab the entire Live Tinted makeup line. The brand started in 2019 with a 4-in-1 multistick (the Huestick) that serves as a color corrector, eye shadow, blush, and lipstick. Basically, they are a brand after my multi-use, clean makeup-loving heart. Not to mention they are truly for all skin types and tones. One of their newest products, the Huestick, moisturizes, primes, AND protects from UV rays and blue light. Like, when else can you replace three products in your makeup routine for just $32? This product is weightless and will leave your skin with a subtle glowy effect perfect for a flawless makeup application.
Clean Tinted Moisturizer
Suntegrity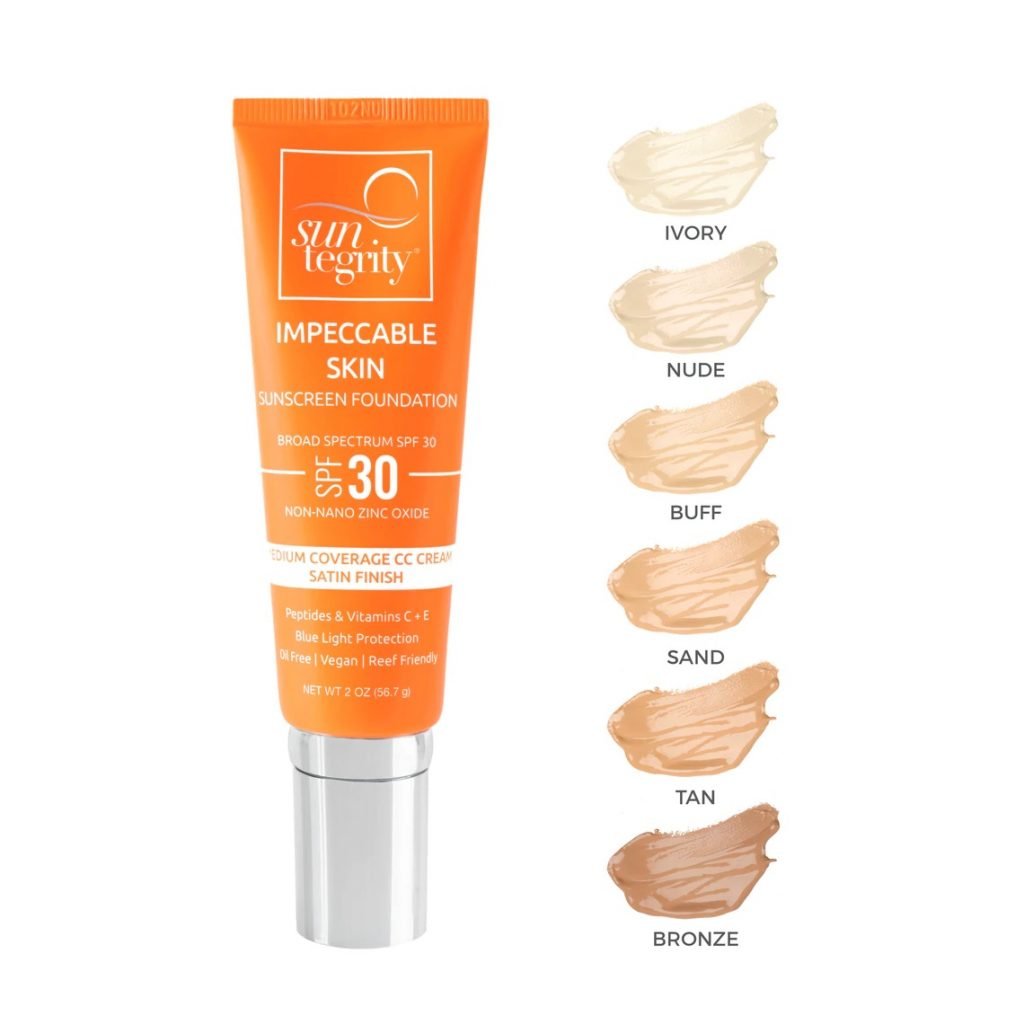 Impeccable Skin Moisturizing Face Sunscreen
Another 3-in-1 makeup bag staple, this tinted sunscreen from Suntegrity gets raving reviews. I haven't tried this product yet but it caught my eye because, for a tinted moisturizer + sunscreen, I was surprised to see that it has 6 different shades. Most of the tinted moisturizers I've tried are sort of a one-shade-fits-most situation but Suntegrity's Impeccable Skin Moisturizing Face Sunscreen looks like it's suitable for a wider range of skin types (yay!). The price comes in a bit high for a tinted moisturizer at $55 but most of the reviewers say they were pleasantly surprised by the light-medium coverage and claim that it's the best no-makeup makeup. Not to mention, it's oil and silicone-free, infused with skincare, and it even blocks blue light along with UV rays. With that in mind, chances are you can ditch your normal foundation if you're going for a clean girl makeup look!
It looks like Credo only has four shades available but you can find the full range at Nordstrom (currently 15% off!) or Free People.
Josie Maran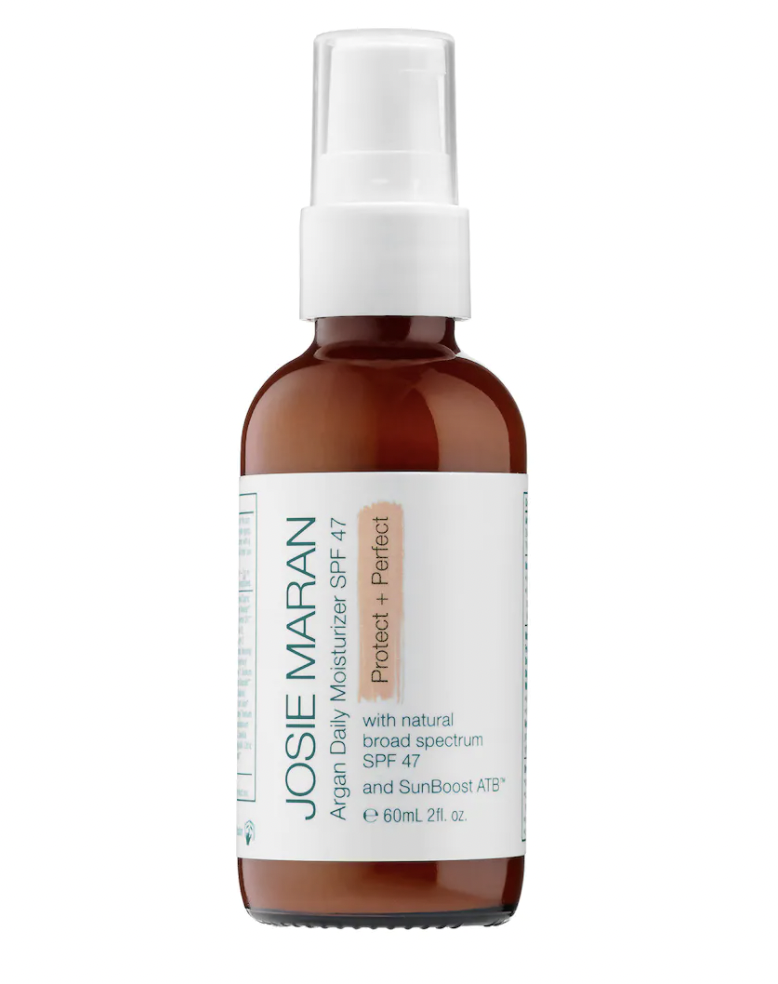 Argan Daily Moisturizer Tinted SPF 47 Protect + Perfect
This has been my go-to tinted moisturizer for a while now and I keep coming back to it because I love the glow it gives my skin. For my oily friends, I recommend the Suntegrity option above but if you have dry or normal skin this formula is a winner in my book. It feels deeply moisturizing because of the Argan OIl and it reflects light so beautifully once applied. Most of the time I wear it alone or with the tiniest bit of cream blush and mascara for a fresh, no-makeup look.
Clean Beauty Lipstick and Blush
Tower 28 Beauty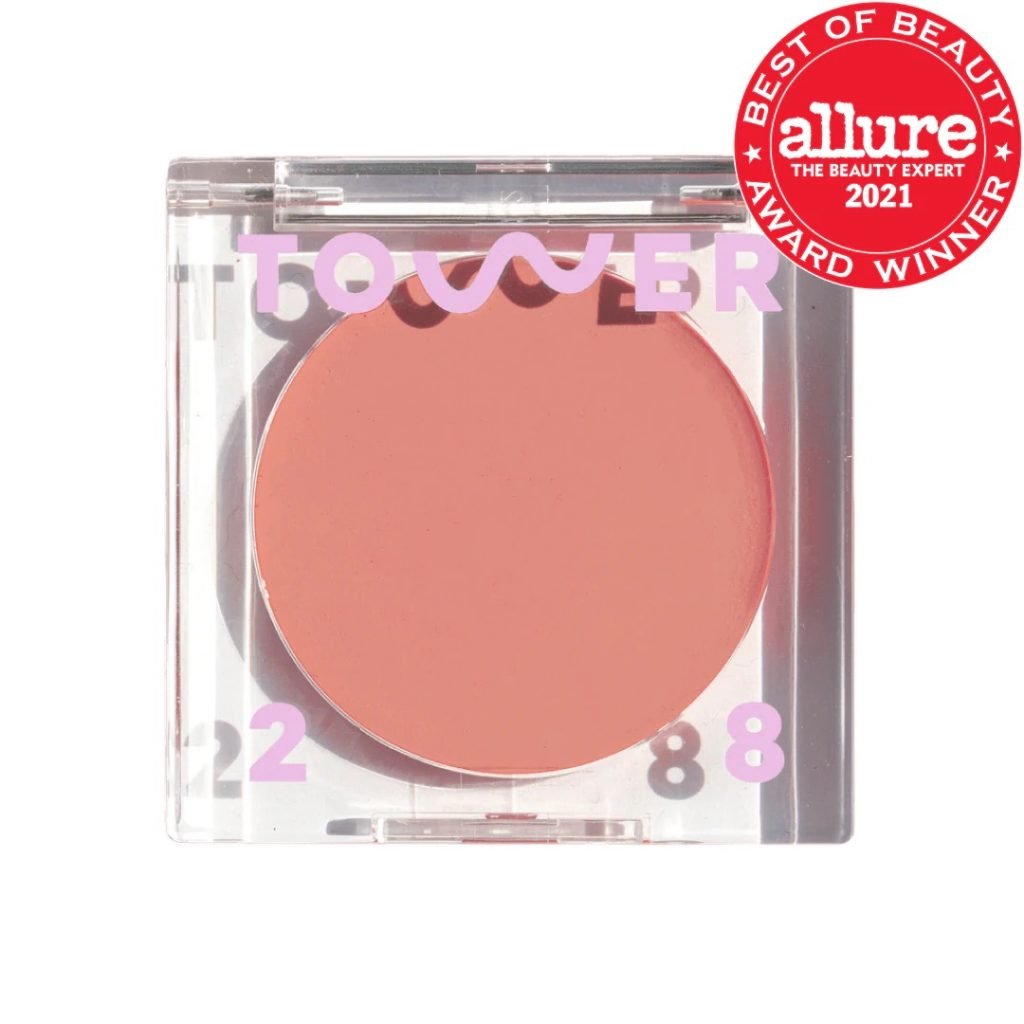 BeachPlease Lip + Cheek Cream Blush
By now you know how much I love a 2-1 (or 3 or 4-in-1) makeup product. Anything that does double duty, SIGN ME UP. This BeachPlease Lip + Cheek Cream Blush from Tower 28 Beauty is next on my to-buy list. This product is available in six gorgeous, creamy shades inspired by the Santa Monica sunset.
Fair-light skin tones try: Magic Hour, Golden Hour
Light-medium skin tones try: Magic Hour, Golden Hour, Rush Hour
Medium-deep skin tones try: Happy Hour, Rush Hour, Power Hour
Deep-dark skin tones try: Power Hour, After Hours
This is a non-pore-clogging, non-cakey formula that diffuses the look of pores and imperfections and blends seamlessly into your base makeup. Make sure to apply it after a tinted moisturizer or foundation and before your powder.
Axiology
​​Lip to Lid 3 in 1 Balmies Trio
I don't think you can talk about amazing clean beauty products without mentioning Axiology. Their lip-to-lid balmies multi-use crayon product is a current favorite of mine. I go between shades Nude Plum and Cherry and apply the product all over my eyelids, cheeks, and lips for a sunkissed and cohesive look. Nude Plum is my typical daytime shade and Cherry is what I use to take my look from day to night because it's a bit deeper and more pigmented. A little goes a long way with these balmies. I love how they are made without plastic in completely recyclable packaging. They are made up of just nine all-natural and clean ingredients so you can be assured that what you're putting on your skin is completely safe.
Clean Mascara
Wander Beauty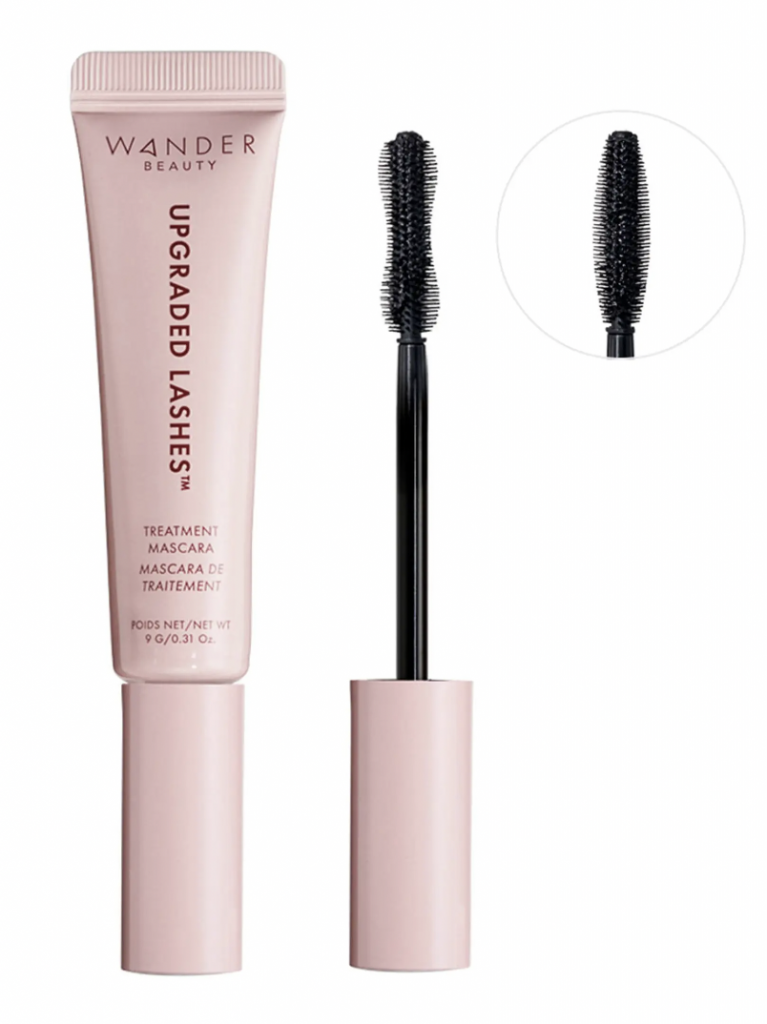 Upgraded Lashes Treatment Mascara
Who doesn't love skincare-infused makeup? In this case, how about makeup infused with haircare? This mascara from Wander Beauty doesn't just add volume and length to your lashes, it also treats your eyelashes right down to the follicles. This mascara is formulated with copper peptides that support collagen production and Wander Beauty's WIDELASH™ ingredient combo to support hair growth and follicle protection. Reviewers say the unique wand shape allows you to build up the product and separate the lashes simultaneously. It's even small enough to use on the lower lash line as well.
This product seems great if you're looking for an everyday, natural-looking mascara as opposed to a more dramatic effect.
And there you have it—7 amazing clean beauty product essentials for a beautiful and natural everyday makeup routine! Comment below if you're interested in a more comprehensive list of clean beauty products like eyeshadows, liners, brow filler, and more! Let me know if you try any of these products and which ones you love. Remember to tag your photos with @styledby_sofia on Instagram and follow me for more of my favorite skincare and makeup products.